ianu App finds the perfect leisure time activities. Suited to the weather. Your interests. For you and your friends.
Simply make an appointment and meet up.
Sport, Culture& Fun with friends
ianu searches and tries out interesting and exciting leisure time activities and offers.
Based on your wishes and your motivation you will be able to find interesting appointments, ideas and events, at a glance, for today and the up and coming days.
What do you want to do today?
⭐ Who has time?
 ⭐ What can I do?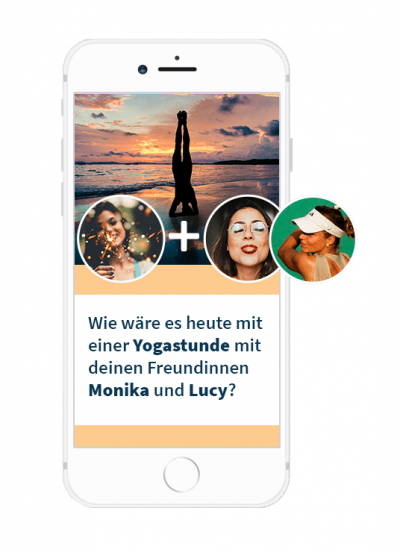 Joint suggestions for you and your friends
ianu App takes into consideration your specific wishes as well as your friends hobbies and schedule.
Simply make an appointment, iron out the details over the app and meet up.
Local tips
for the best new discoveries and experiences

Your motivation
for sport, culture & fun with friends

Meet friends
Joint suggestions for simple planning
"Away from screens. Back into an active leisure time."
With this motto ianu motivates a younger audience to meet up with friends for exciting leisure time options in Vienna. The unique combination of creative and motivational editorials and an AI based high tech platform helps users with exciting leisure time with activities. From sport and action to art, conversation, fun und culinary.
For the spontaneous and over motivated 😉

Who we are. Why we exist.

and create the most exciting experiences in you city:
Do you have tips, ideas or better recommendations?
This is how we improve. We look forward to hearing from you!
Your ianu Team

Office/Cafe of your choice